Hi, and welcome to the members area of The Online Edge!
What happens now?
1. The first thing to do is to enroll using the enroll button above. This only has to happen once.
2. Once you have enrolled, you simply login each time you visit.
3. Once logged in, you have access to a wide range of modules and membership types. Some modules are included in specific membership types or levels. Other modules might be available separately as a free module or a paid module.
4. Depending on your membership level, you need to enroll for any relevant module of learning.
5. Be on the lookout for special announcements, free webinars and offers.
What will you be receiving here?
Basically, the Full Monty
We are going to drip feed you the formula to success, and mostly in the order you should be doing things.
It is therefore very important to follow along in the "Curriculum" of your membership area, because everything available to you will be available through a link or media there at the appropriate time.
Coming right up in the curriculum area is going to be "The Secret". And no, it is not the law of attraction. And it is not even a secret – it is a well known fact which works both online and offline. Before you get going with any kind of business online, you need to make this second nature. I am serious – it gets neglected by almost everyone.
Once you have battened down the above principle and activity, you can start with all the stuff that will follow.
We will take you through online business models, websites and mobile apps, online course making – making money with whatever you decide to do.
Oh yes – one more thing. We are going to teach you about Mobile Apps and their online applications, but you need to experience it practically. So please download our app in the Playstore. Sorry, it is only available for Android – we will explain later.
You can use the button below to link to the App, or go to the Google Playstore and search for "theonlineedge".

See you on the inside!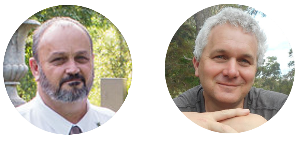 Connie and Rodney